Apple loyal followers, customers, and users have witnessed the transition, development, and series of modification of iPad. It became the first line of tablet computer that they have introduced in the market. It could be recalled that it was in April of 2010 when the first iPad was released wherein within 80 days where it has sold 3 million pieces. At the end of 2010, it was recorded 14.8 million were sold. Anticipation and excitement has increased of the launch of iPad 2 that happened in March of 2011 wherein they have sold more than 15 million pieces of the new unit. In fact, at the end 2011, they have recorded a total profit of $9.5 billion just for iPad alone. Now people are more zealous on the recently launched new iPad 3, which is also known as the new iPad or iPad 3. What are the things to check and differences between the iPad 2 and the new iPad 3. Check these out:
10. Price
This is least of the difference and it's expected since there are major improvements made that added to the price difference of $100. An iPad 2 of 16GB Wi-Fi is sold at $399 while iPad 3 is priced at $499 and it varies as well according to memory options.
9. Power Consumption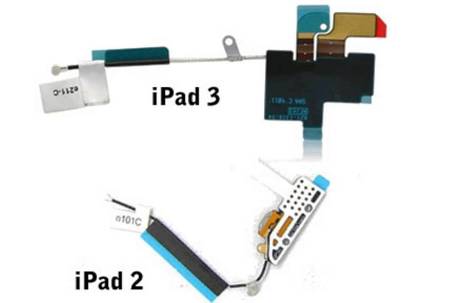 iPad 2 has energy efficiency based on the mode components as to sleep, idle –display on, power adapter – no load, and power adapter efficiency. However, with iPad 3 as given based on the reviews, it is lower compared with iPad 2.
8. Bluetooth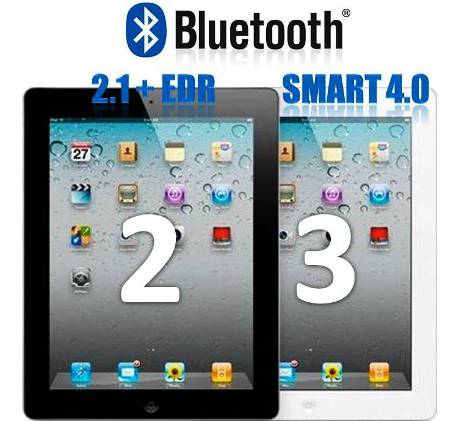 In iPad 2, Bluetooth is 2.1 + EDR but with iPad 3, it is now Bluetooth Smart 4.0. In fact, you could find this kind of Bluetooth in some of the Apple products such as MacBook Pro, iPhone devices, and Mac Mini. The same feature is found at Motorola's Droid RAZR and watch of Casio. This is the first tablet that has Bluetooth 4.0 that actually reduced greatly, the power consumption mode, which actually works best for remotes and watches. The range of communication increased up to 200 feet compared with iPad 2.
7. Battery Life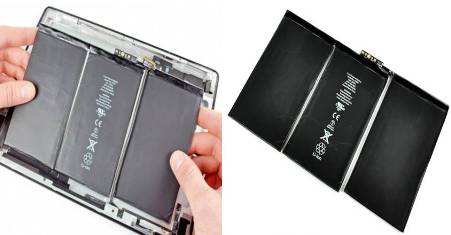 The iPad 2 has 25-watt-hour lithium polymer, which is rated for 10 hours. iPad 3 has increased by 17.5-watt-hour-lithium that makes it 42.5-watt-hour lithium polymer, which is rated for 10 hours, while 9 if it's on 4G. Also, the battery is bigger although according to review, you could still expect the same performance at the end of the day.
6. Camera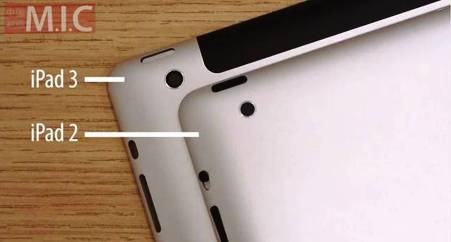 The difference can be seen on the back part. For iPad 2, its 720p HD still and video camera 0.7 megapixel, 5x digital zoom and 30 fps. iPad 3 has increased in HD still of 1080, video camera became 5 MP, it still maintains the 5x digital zoom,  30 fps and its rear camera is auto focus while the iPad has fixed focus.
5. Dimensions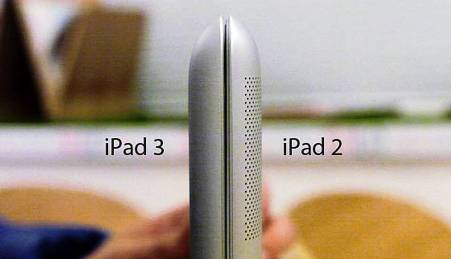 As to its thickness, iPad 2 is slightly thinner than iPad 3. iPad 2 is 0.346 inches (8.8 mm) while iPad 3 0.37 inches (9.4 mm).
4. Weight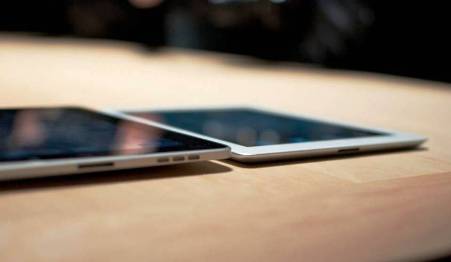 The weight varies as well based on the model of iPad2 and iPad 3. For Wi-Fi with iPad 2, it weighs 1.33 pounds (601 grams) against 1.44 pounds (652 grams) for iPad 3. As to the weight, if it's 3G for iPad with AT&T, it weighs 1.35 pounds (613 grams) against 1.46 pounds (662 grams) for iPad 3.
3. Wireless (Wi-Fi 3G/4G LTE)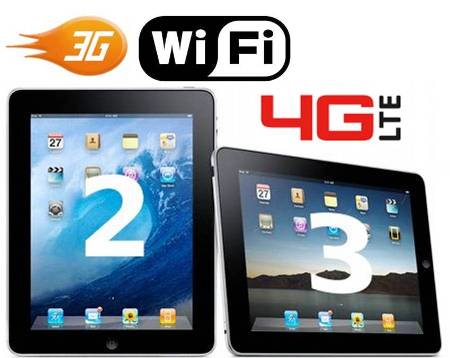 For iPad 2 it has 3G Cellular HDSPA, 2G cellular EDGE, and 3G Models, while on iPad 3 has an improved 3G transitional LTE on 4G models, which explains that it is many times faster than 3G.
2. Processor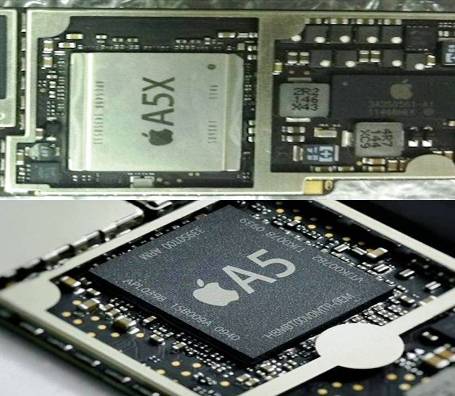 iPad 2 has 1 GHz, which is dynamically a clocked dual core Apple A5 system-on-a-chip, while the iPad 3 has a dual core A5X system-on-a-chip. It means that iPad 3 has higher performance, low-power system-on-a-chip with quad-core graphics.
1. Display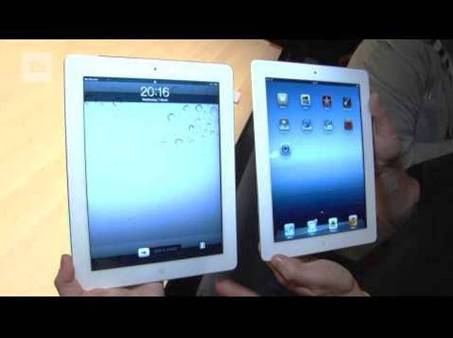 iPad 2 has 9.7 inches (250 mm) multi touch as same with the first generation of iPad that has a resolution of 1024×768 pixels with LED backlighting, scratch resistant, and finger coating. On the other hand, iPad 3 still maintains the 9.7 inches (250mm) but has a multi touch Retina display at a resolution of 2048×1536 with LED backlighting as well. It means that it has higher resolutions equivalent to 4 times.
Incoming search terms:
difference between ipad2 and 3 (31144)
difference between ipad 2 and 3 (18097)
differences between ipad2 and 3 (3875)
what is the difference between ipad 2 and 3 (3606)
difference between ipad2 and ipad 3 (3381)
whats the difference between ipad2 and ipad 3 (2840)
what\s the difference between ipad2 and ipad 3 (2723)
differences between ipad 2 and 3 (2549)
what\s the difference between ipad 2 and 3 (2401)
whats the difference between ipad2 and 3 (2154)
Give Me Comment Bro! ^^
comments
0 Responses