Theme parks and Amusement parks are always the type of attraction for Children, Teenagers and Adults consisting of different rides that people enjoy. People normally go there to enjoy the roller coaster rides and the Water rides which is a great source of fun for them.
So, for you people I have made this list of top 10 best theme parks in the world, which also includes some most visited theme parks too.
Enjoy the list and keep visiting
10. Alton Towers Staffordshire, UK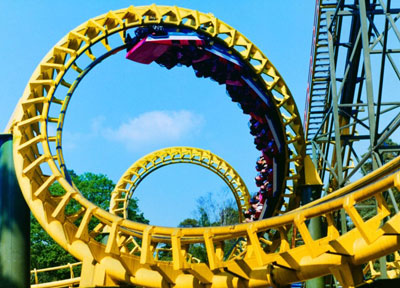 Alton Park is the world's 10th amazing theme park and the most visited theme park in UK, Alron Towers is a resort that has the theme park plus hotels, Waterpark and many other places to enjoy. It has total 33 rides with 8 roller coasters and 5 water rides.
9. Universal Port Aventura Tarragona, Spain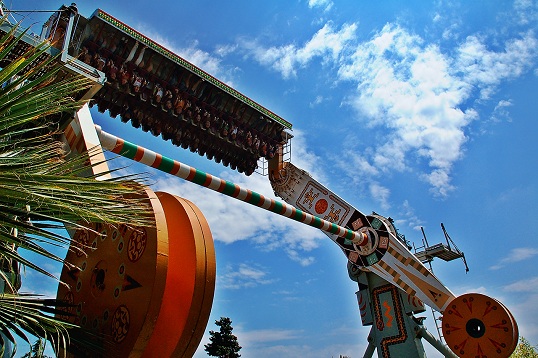 Universal port Aventura is an amusement park and is one of the most visited theme parks in the world and was opened in 1995, it has total 30 rides with 5 roller coasters, 3 water rides with 2 hotels.
8. Busch Gardens Williamsburg Virginia, US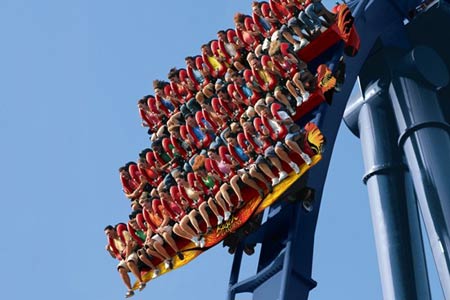 This [ark was started in 1975 and is based on the theme of old-world Europe. The park has 53 rides with 5 roller coaster and 4 water rides and they say "Make a Connection in a Whole New Direction". This park is famous for its 5th best steel roller coaster in 2010
7. Knoebels Pennsylvania, US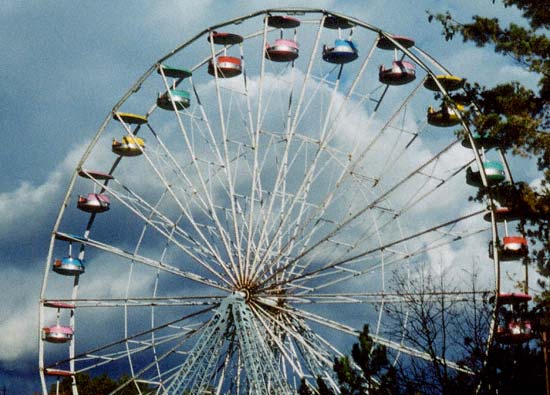 Knoebels is an amazing amusement park with 57 rides; it started in 1926 and is famous for its unique rides. It is the park which also has a kid roller coaster along with 3 other plus 2 water rides. The Knoebels park say "It's My Kind of Fun!"
6. Six Flags Magic Mountain California, US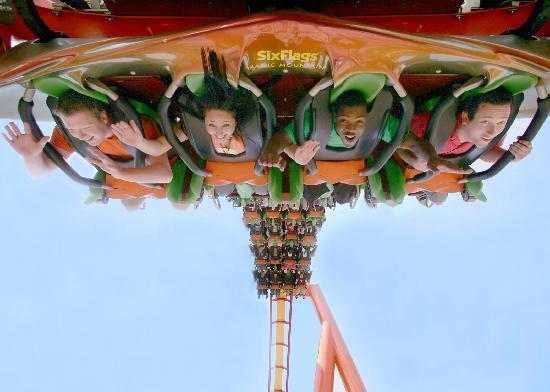 Six Flags Magic Mountain was started in 1971 and is the second theme park that has the most roller coasters in the world. It has 52 rides with 17 roller coasters and 3 water rides. The name of the park Six Flag is basically because of the company who bought this park.
5. Blackpool Pleasure Beach Lancashire, UK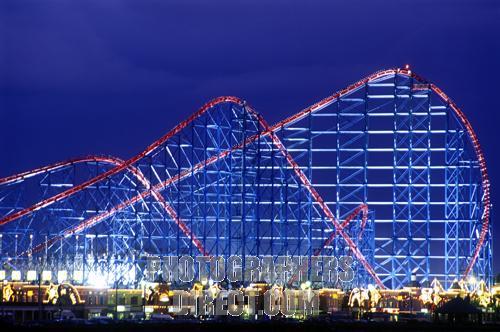 " See it, Feel it, Love it", Blackpool Pleasure Beach is one of the best amusement parks in the world and is among the top twenty most visited amusement parks. It consists of 38 rides with 10 roller coasters and 4 water rides.
4. Holiday World Indiana, US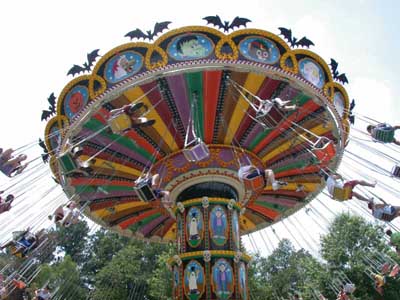 Holiday World is a theme park with four different sections for each special day ride, and these special days are Christmas, Halloween, Thanksgiving and Fourth of July. The Holiday World Indiana has 40 rides with 4 roller coasters and 25 Water rides; it is just not a theme park but also a Water park that says "#1 for Family Fun!"
3. Europa Park Baden Wuerttemberg, Germany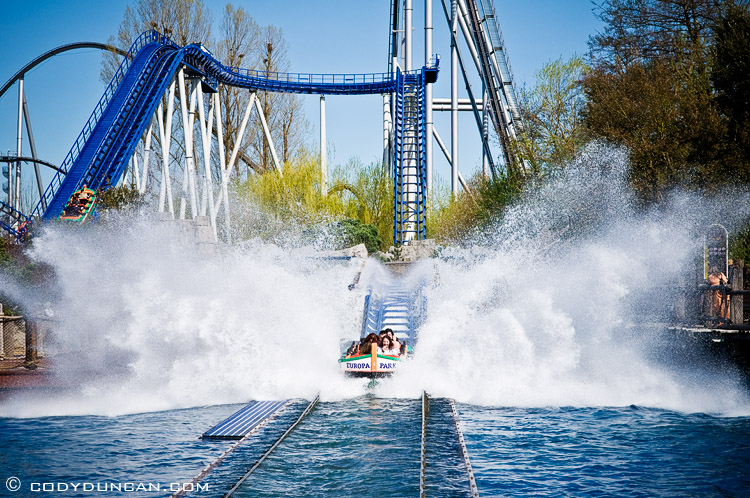 It is the one of the best theme parks in the world and the largest one in Germany. The people who come to Germany to visit the Disneyland also come to visit this place as it is behind it. The Park consists of 54 different rides with 10 roller coasters and 5 water rides.
2. Islands of Adventure, Florida, US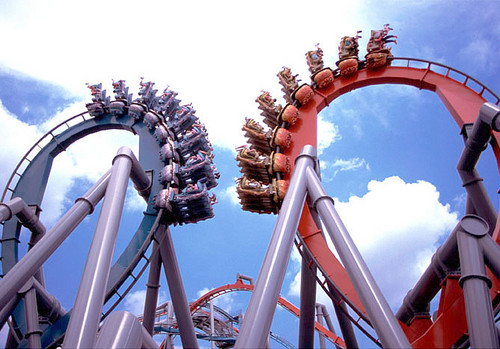 This theme park was opened in 1999 and consists of two hotels, Universal Studio Florida and a resort. This theme park is based on exploration. There are six islands of this park and each island is based on a different theme. It has 28 rids with 4 roller coasters and 3 water rides.
1. Cedar point Ohio, US

Cedar point takes the top spot among the top ten best amusement parks in the world. It was started in 1870, and has more than 75 rides and 17 roller coasters. It also includes a water park, a white sand beach, two marinas, a challenge park consisting go-karts, miniature gold, skyscraper and Ripcord. It is the best theme park to visit if you visit Ohio
Incoming search terms:
best theme parks in the world (338)
best amusement parks in the world (324)
top 10 amusement parks in the world (218)
top 10 theme parks in the world (195)
best amusement parks in usa 2012 (135)
top ten theme parks in the world (117)
best amusement parks in the us 2012 (98)
best theme park in the world (96)
top amusement parks 2012 (89)
best amusement park in the world (86)
Give Me Comment Bro! ^^
comments
0 Responses