Let's face it. Even before games, apps, and music players have been embedded to cellular phones, its main purpose, which is to make and receive calls, is still the number one reason why phones are all the rage. And with the development of internet connections over the air, WiFi, and applications that take advantage of modern technologies, there are more and more ways of enjoying old features in a newer perspective. In case you are missing out with iPhone these days, then you should know that there are 10 iPhone apps to Make Free Calls
iPhone Apps to Make Free Calls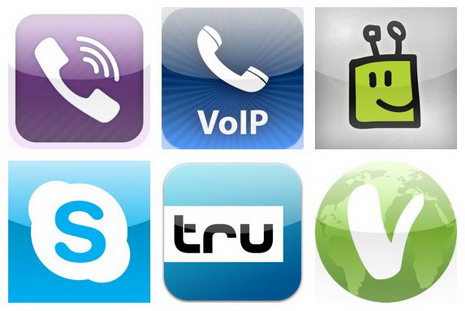 10. Vopium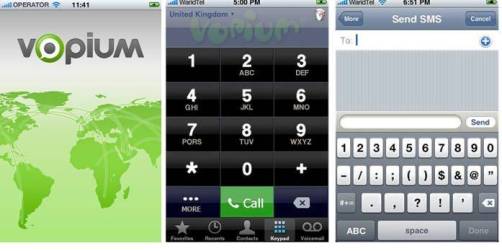 It carries the tag of having the same calling experience just like using your standard calling service, except it is much cheaper for international calls, free for local calls, and has excellent voice call quality.
9. Truphone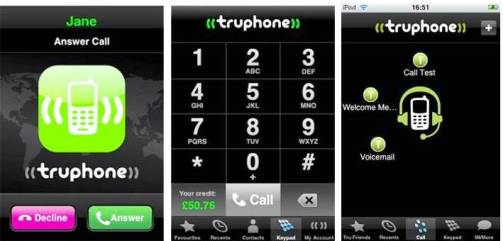 Another contender that functions just like Talkatone is Truphone, as it merges Skype, GTalk, and fellow Truphone users of the same privilege of free calls without any charges or fees. However, you can  get your own number, use Twitter, and even utilize texts and instant messaging.
8. Talkatone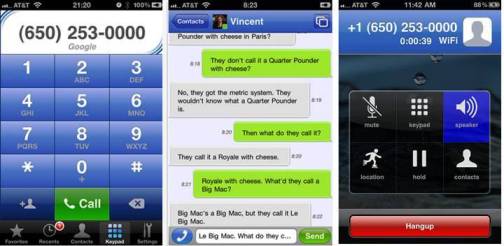 You may already enjoy Google Voice, GTalk, and Facebook VOIP as separate services that are launched by different apps of their own. Talkatone makes it possible for these three apps to be managed into one app and it gives you so much more as you can also send and receive texts.
7. magicJack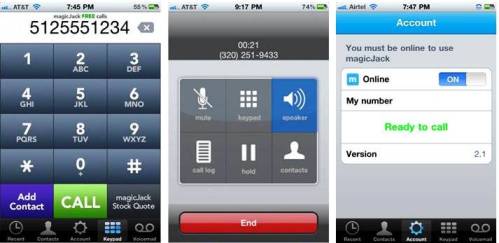 In case you are living in the US or in Canada, then you can install the magicJack app and call home phone or cellphone numbers without consuming your cellphone minutes. You do not even have to pay for the app where you can make calls using WiFi, 3G, or 4G LTE connections.
6. Vonage Mobile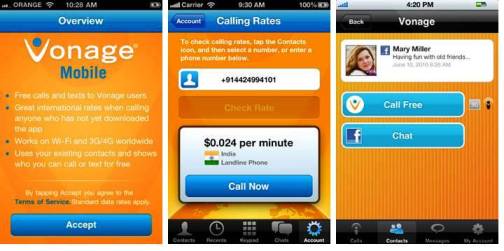 From the famous VOIP service in the US that provides cheap and quality phone services for local and international calls, Vonage Mobile also invades the iPhone and Android. It works over internet connections and it also uses the existing address book, which avoids codes, usernames, and other runarounds.
5. Freephoo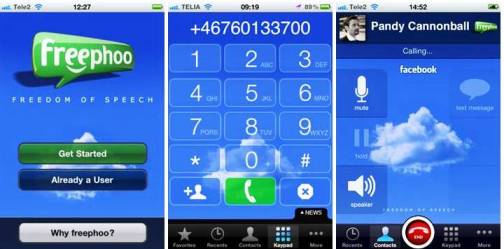 Just like any other iPhone call app, Freephoo can help you make free calls to fellow app users anywhere. It can also make calls for Facebook and LinkedIn users. One account can be used for any device.
4. Fring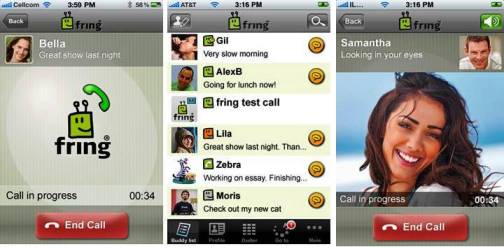 Everything else can make and receive calls for free over WiFi and 3G or 4G LTE networks, but nothing so far has made it possible to make group voice and even video calls, or even group chatting. This is how Fring beats the rest of the competition.
3. Skype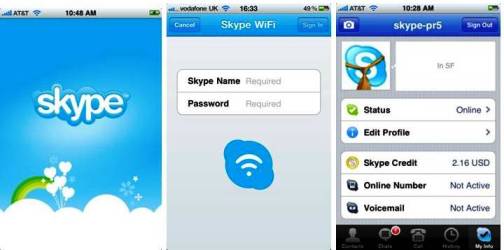 A considered classic by many fans out there, you can make free calls for anyone who has installed Skype on their phones, whether on iPhone or in Android devices. Video calls have anti-shake features that does not make video calling so wobbly.
2. Viber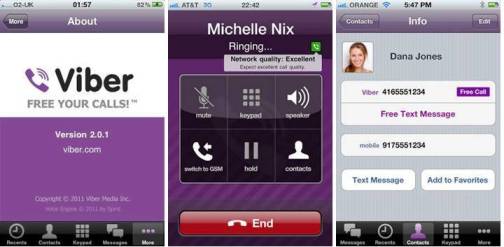 Having this app installed on your iPhone and the iPhone of your loved ones or friends, you can make free calls and you can even send texts, photos, and even inform your location, no matter where you are in the world.
1. iCall
Being used by over 4 million iPhone and iPod Touch owners worldwide, iCall makes it possible for you to call US and Canadian numbers over WiFi or 3G, even without the presence of cellphone signals. You do not even get charged for roaming minutes.
Incoming search terms:
free calling apps for iphone (1026)
free calling app for iphone (499)
free calls app iphone (377)
free call app iphone (337)
iphone free calling apps (219)
free calls iphone app (218)
free call app for iphone (186)
free call apps for iphone (184)
best free wifi calling app for iphone (182)
free call apps iphone (179)
Give Me Comment Bro! ^^
comments
0 Responses