It's that time of the year again when we give respect and gratitude to the most important woman of our lives, which is our mother. This time around, you can create handmade cards that would genuinely profess your love to them. If you need some suggestions for you to start, then you can check the 10 best Mother's Day greeting card ideas to make your creative juices flowing.
10. Button Flower Bouquet Cards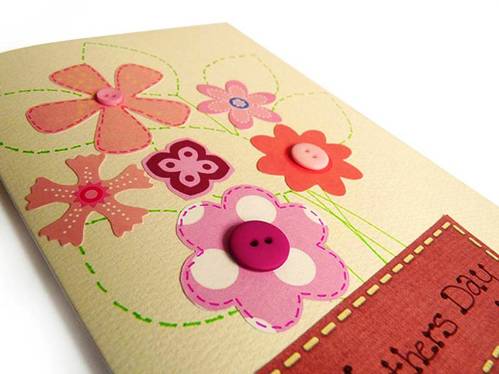 Instead of using expensive ornaments or purchasing premade cards that display flowers, you can use colored buttons and some cut colored paper to create simple flower bouquets on the card cover.
9. Scrapbook Cards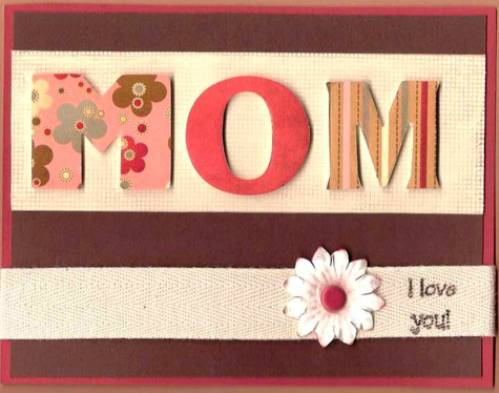 With various scrapbooking objects such as figures, ribbons, and other stickies, you can make something good out of randomly picked objects.
8. Dessert Cards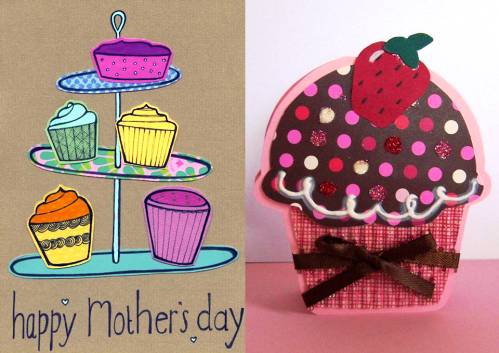 Since baking is a mother's job, you can impress your mom or wife by creating cakes, cupcakes, cookies, or other pastries with papers, scissors, and some creativity.
7. Colored Paper Cut Art Cards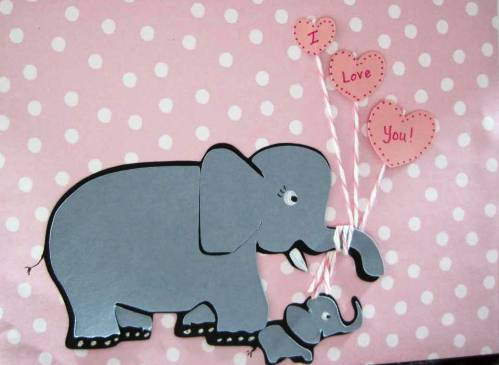 Imagine hens, owls, kangaroos, elephants, and other animals that have strong motherly figures, segmented into parts that have been cut with papers of different color.
6. Stained Glass Cards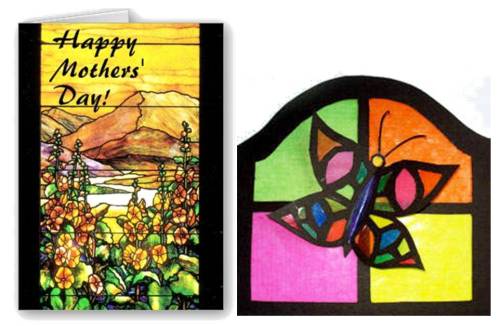 You do not need to use actual glass on the card to make such effect. Colored papers, colored cellophane sheets, and some adhesives would do the trick!
5. Origami Cards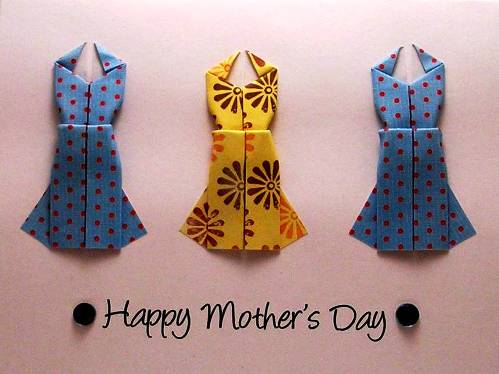 Having some origami formations on the card can be something unique. Whether it may be flowers, stars, trees, or even cranes, pasting it on the card can give a more 3D-like effect.
4. Hidden Message Art Cards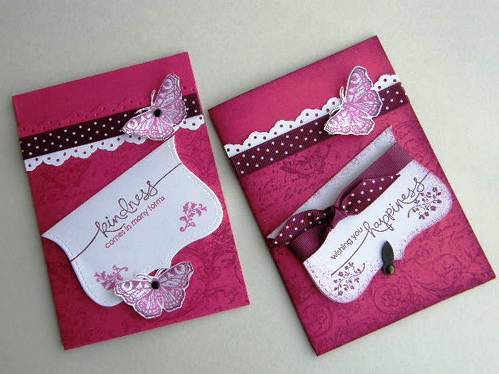 There is nothing more heartwarming than a surprising sweet message that is hidden within the work of art you have created. Adding some charming quotes or notes are also appreciated.
3. 100% Scribbled Cards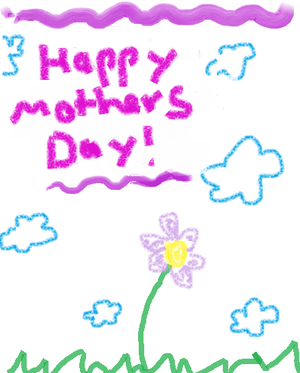 Using pen, paper, and some crayons can make the most heartwarming card, even if you do not have the talent to draw well. It's the thought that counts!
2. Wedding Invitation Themed Cards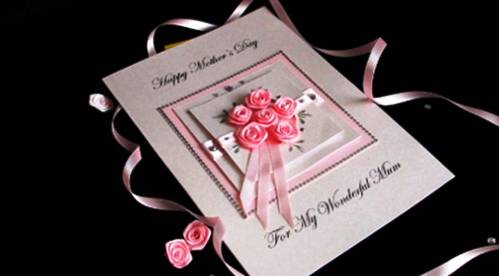 Scented cardboards, laces, ribbons, and other details would make your card look like a wedding invitation. Including words of encouragement in the middle can make a simple but elegant masterpiece.
1. Wow Mom Cards
You can cut out a card with these three letters, embellish it with glitters or flowers, and don't forget to use paper with their favorite shade.
Incoming search terms:
mothers day greeting card sayings (80)
mother\s day greeting card sayings (64)
mother day greeting card sayings (47)
mother\s day cards sayings (39)
mothers day card sayings (33)
mothers day cards sayings (31)
mothers day greeting cards sayings (27)
mother\s day card message ideas (22)
mother\s day card sayings (22)
mother\s day card sayings ideas (22)
Give Me Comment Bro! ^^
0 Responses