Dubai is one of the seven emirates found in the United Arab of Emirates. It is a popular and main source of oil and natural gas. However, aside from the stable economic boost as one of the oil producers and exporters, hence, tourism is also growing. In fact, Dubai is one of the most visited cities across the globe wherein it also ranked number 8 in 2010. It is also expected to garner more than 15 million foreign visitors by 2015. They have strengthened their tourism because of their shopping centers, supermarkets, department stores, and malls. It has the largest shopping mall in the world, which is called Dubai Mall. Hence, before you step down to Dubai's land, you may check the most luxurious hotels where you could really rest, pamper yourself, and enjoy exclusive and unique amenities.
10. The Monarch Dubai Hotel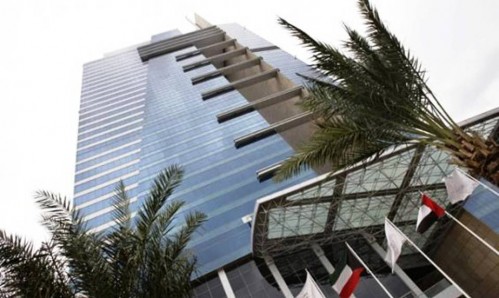 It got a perfect 5 star rating and it has 236 rooms. It is located in Sheikh Zayeh Road. It is actually near the Dubai International Finance Centre, Dubai International Convention Centre, and World Trade Centre. They have various types of rooms, which are classified in deluxe, executive, executive suite, presidential suite, sky suite, the monarch suite, and deluxe serviced residences.
9. Grosvenor House West Marina Beach
It is located at Dubai Marina Beach. It has two iconic 45 storey towers that have 744 well-defined, and magnified sophistry suites, rooms, and apartments. In tower one, you could find their retreat health and spa, while on tower two is their B/Attitude Spa. It has a touched of the Mediterranean, Turkish, and Indian styles.
8. Ritz-Carlton Hotel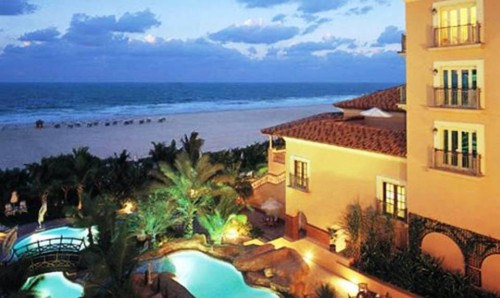 Anyone could have a feel of staying inside a private jet plane because of its Mediterranean feel. It is found in Dubai Marina, Al Sufouh Road. It has 138 rooms including suites and clubs.
7. Dar Al Maysaf: Madinat Jumeirah
It is found in Jumeirah Beach Road. Its name is best for all visitors, travelers, and other local tourists who would like to spend their summer vacation and have a blast of it. Its Arabic name means "summer house" because the theme is for exclusivity, and intimacy. It has 283 rooms. It has arranged with courtyard houses which are all spacious, bright, and light.
6. Jumeirah Beach Hotel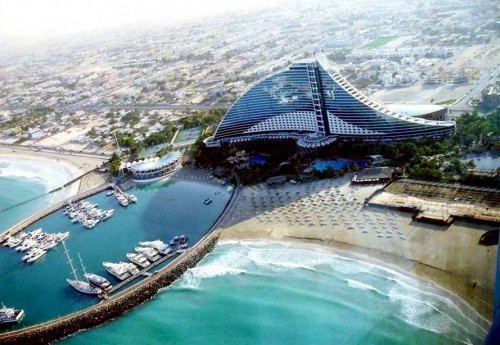 This is actually a beach resort, which is built in a 26 storey breaking shape wave design. It stands 93 meters high while spanning 275 meters long. It has 598 rooms and has an area of about 364,000 square meters.
5. Habtoor Grand Beach Resort and Spa
It is another 5 start hotel found on Al Sofouh Road in Dubai. It has 446 rooms which are evenly distributed on their 25 deluxe floors. It exudes a strong Arabian presence where one could have an overlooking of the sea and its garden. They have two lavish pools in their landscape area, and another pool at the mezzanine.
4. Burj Dubai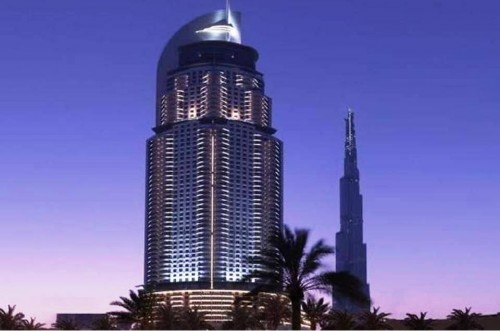 It is found on Emaar Boulevard, Downtown Dubai. It actually presents style, and warmth which predefines business travel, hospitality, and of course luxury. It is 63-storey high with 196 deluxe rooms, and trusted serviced residences.
3. Crowne Plaza Dubai Festival City
It is found at Dubai Creek. It is a 19-storey building with 316 rooms. It is 5 kilometers away from the Dubai Airport. It has a reputation of maintaining a clean environment for having a no-smoking policy being implemented in all their areas and rooms.
2. Raffles Dubai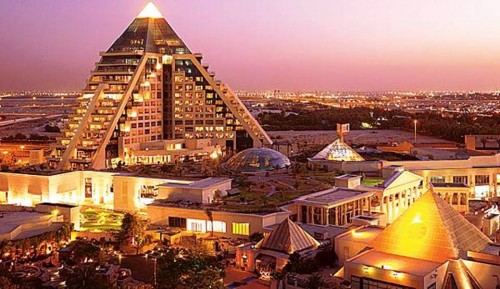 It's formed is an inspired pyramid structure which becomes a stunning and glittering landmark in its Dubai skyline that has 17 floors. It is an award-winning hotel that composes of 248 rooms. Its garden has 130,000 various plants which includes 650 palm trees. It is found on Sheikh Rashid Road, Wafi, Dubai.
1. Burj Al Arab
This is the tallest building, which a hotel is built in a sail shape that has defined the unique description of "the world's only 17-star hotel". It is the 4th tallest hotel in the world since it is 321 meters tall. It has 202 duplex rooms and the cost for each stay per night is ranging from $1,000 to $27,000. It is also one of the most expensive hotels in the world and not just in Dubai.
Incoming search terms:
top 10 most luxurious hotels in dubai (9)
Give Me Comment Bro! ^^
0 Responses